As well as fully playable versions of Delver, Interrupt has also released some test levels. This page contain information as well as download links to the test levels.
9/10/12 --- Test Town
Edit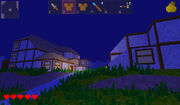 This test was to test towns and sloping blocks. For the most part this test was successful.
11/6/12 --- Landscape Generation Test
Edit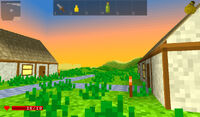 This test was to test the developing Landscape Generation, skybox and lighting. It was very hard to survive this test level as there was little to hide behind as the mobs were relentless and had FPS and phasing through the ground issues on slower computers, but other than that this test was successful.
Ad blocker interference detected!
Wikia is a free-to-use site that makes money from advertising. We have a modified experience for viewers using ad blockers

Wikia is not accessible if you've made further modifications. Remove the custom ad blocker rule(s) and the page will load as expected.